About the Restaurant
A Family Feature
Saigon Sisters Restaurant located in the Fulton River District's bustling restaurant scene, is run by Vietnamese sisters, Mary Nguyen Aregoni and Theresa Nguyen, along with their mother, Mama Suu. The main inspiration for beginning their business came from growing up watching their mother and grandmother ran successful businesses as food distributors to markets & embassies in Laos and eating amazing Southeast Asian and French foods at an early age.  After moving to the United States, their entrepreneurial spirit led them to work together and came up with the brand Saigon Sisters. And it all started at the Chicago French Market in 2009 where you can still find Mama Suu standing by her Pho station helping and serving banh mis, spring rolls, Pho and baos to workers and commuters.
Their delicious food became so popular with the lunch crowd that they decided to open a restaurant close by offering dinner as well as lunch. The dinner menu combines traditional home cooked Vietnamese food with some innovative touches from Executive Chef Matt Riordan and the excellent kitchen staff.
Now on their third location at Northwestern Memorial Hospital near the Magnificent Mile, you can have the same consistent and quality food as their other two locations. Everything is made from scratch fresh daily with premium ingredients while staying true to the bold and tasty flavors of Vietnamese cuisine.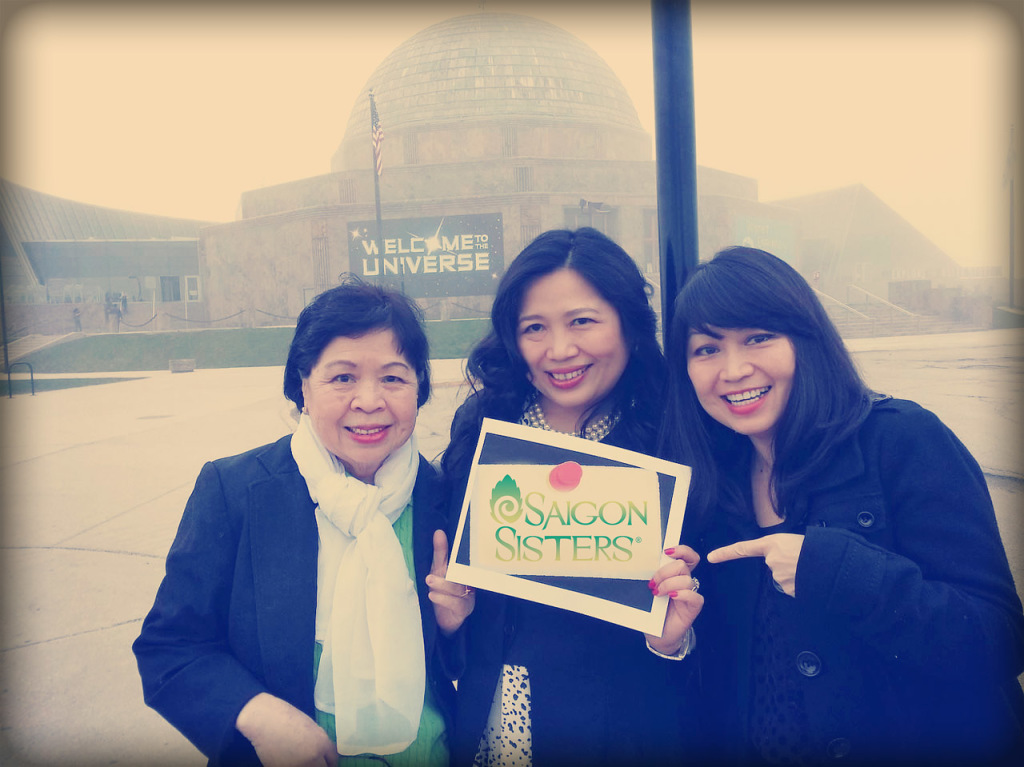 ---
The Staff
Saigon Sisters is pleased to welcome Matt Riordan as its new Executive Chef
Chicago (August 2011)—Saigon Sisters is pleased to welcome Matt Riordan as its new Executive Chef. In this role he will oversee the culinary operations of both the French Market stand and the Zagat-rated Vietnamese restaurant.
Chef Riordan brings extensive executive experience to his role, most recently, as the Executive Chef of Pops for Champagne.
A Chicago native, Chef Riordan already has big plans for the menu. "I want Saigon Sisters to become the go-to restaurant for unique Vietnamese flavors with a decidedly Chicago and Midwestern focus."
Opened in November 2010 as an extension of their successful Chicago French Market stand, Saigon Sisters has received numerous industry awards, including being named one of Chicago Magazine's Best New Restaurants, under the management of sisters Theresa Nguyen and Mary Nguyen Aregoni.
"Matt stood out because of his love of Asian flavors and interesting ideas on how we can continue to elevate traditional Vietnamese street food favorites" said Mary. "We want to keep surprising our diners and winning new fans with fresh, delicious, and high-quality Vietnamese food in an elegant casual space."